If you have just one or two bats in the house, you are probably not going to have the need for extensive renovations. However, it is a fact that bats are not solitary animals, so where there's some, there's likely to be more. Finding just one or two bats in the attic means that the infestation has not yet had time to grow, which is a lucky scenario for any homeowner since this also means less damage has been done. If the colony goes unnoticed and has room to expand, a plethora of damages can occur in a short amount of time.
Continue reading to learn what types of structural damages bats tend to cause, and what you can do to prevent such damages to your Virginia home.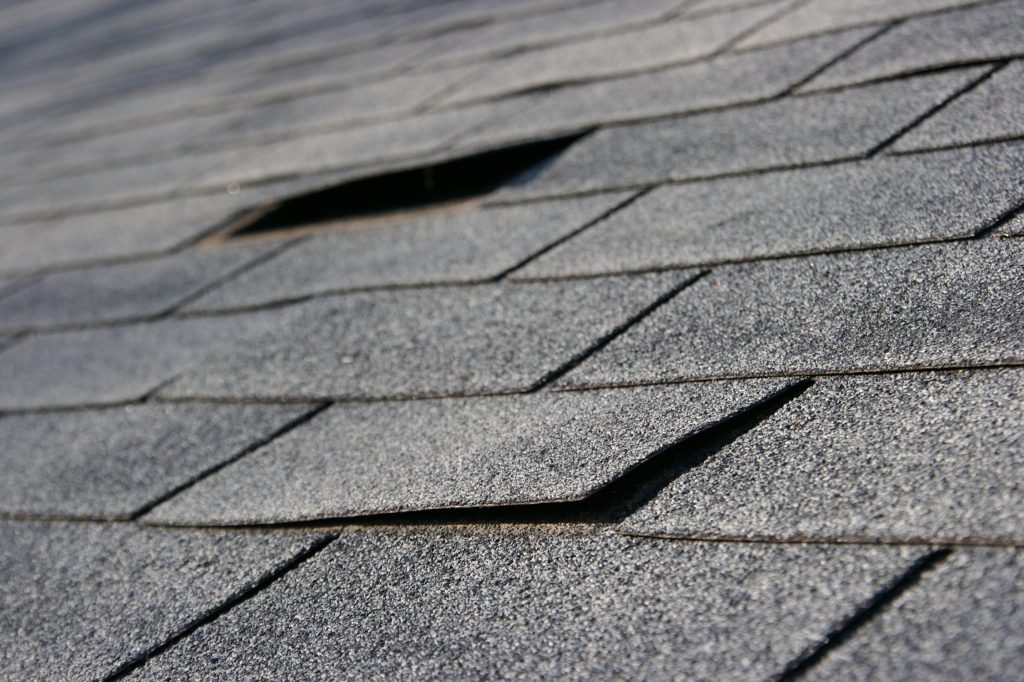 Common Damages From Bat Activity
► Drywall Damage
Bats, just like all other mammals, must expel their waste. This is the number one source of bat damage. Bat feces, also known as guano, are a hazard waste that can soil floorboards, ceilings, walls, electrical wiring, and attic insulation. Bat droppings can seep into all of the attic's surroundings, and eventually make its way into the walls and ceilings of actual living quarters of the house. Not only does this stain drywall, it causes embarrassing and foul odors in the home. If these circumstances are terrible enough, bat infestations can also lead to parasite infestations, primarily bat mites, which are very similar to lice and equally transmissible to both people and pets.
► Roofing
Bats oftentimes find their way into wall voids and attic spaces through openings in the roof. Whether tile, asphalt shingles, or wood shake, bats only need about a 3/8ths an inch to fit through a hole. Loose or missing shingles are frequently to blame, but bats have also been known to peel back roof shingles or ply boards, and squeeze their way inside.
► Bat Diseases
The scariest risk posed by bat infestations in the attic are communicable bat diseases like Rabies. It is critical to your safety and the safety of everyone else in your home to never attempt bat removal on your own. Never try to touch, trap, catch, or kill a bat under any circumstances. As a protected species, not only is this illegal in your state, but it is also very dangerous for people, pets, and bats themselves.
Bat droppings also pose several health risks, such as histoplasmosis. Histoplasmosis is a potentially-fatal lung infection caused by the inhalation of Histoplasma fungal spores that grow in guano. These spores become airborne and travel through a home's ductwork and can affect both people and pets. This infection is especially dangerous to elderly individuals and people with suppressed immune systems.
Hire Professional Bat Control Service
Whether you have one bat in the house or an entire colony of bats in the attic, a Virginia bat removal and control company will remove the bats, suggest methods to keep bats from returning in the future, and implement such services upon your request. They retain the latest technologies and innovative advancements in the industry to provide safe and humane bat extraction and exclusion services for both residential and commercial properties. In addition to getting rid of bats, they can also provide comprehensive bat cleanup and restoration services to correct the mess and damage they tend to leave behind.
Who to Call for Virginia Bat Control at an Affordable Price
Call Virginia Bat Pros at 804-729-9097 for safe and humane bat removal and control assistance in Old Dominion. We serve all of Virginia and its surrounding areas. We offer 24 hour bat removal, as well as, numerous residential and commercial bat exclusion services, such as bat cleanup and restorations for bat damages. We even provide insurance work! Contact us today for a free estimate.