Although not necessarily considered one of the smartest mammals in the Animal Kingdom, bats sure are sneaky. They are so small that they can squeeze through an opening the size of a tic-tac! This ability makes them a top nuisance animal for homeowners all across the Midwest, especially those who live near large bodies of water. If you suspect that you might have bats in the attic or other area of your home, you could be right. After all, the signs of a bat infestation are hard to miss. But beware: Never attempt to remove bats yourself.
Continue reading to learn why, and what you should do instead to get rid of bats in your house.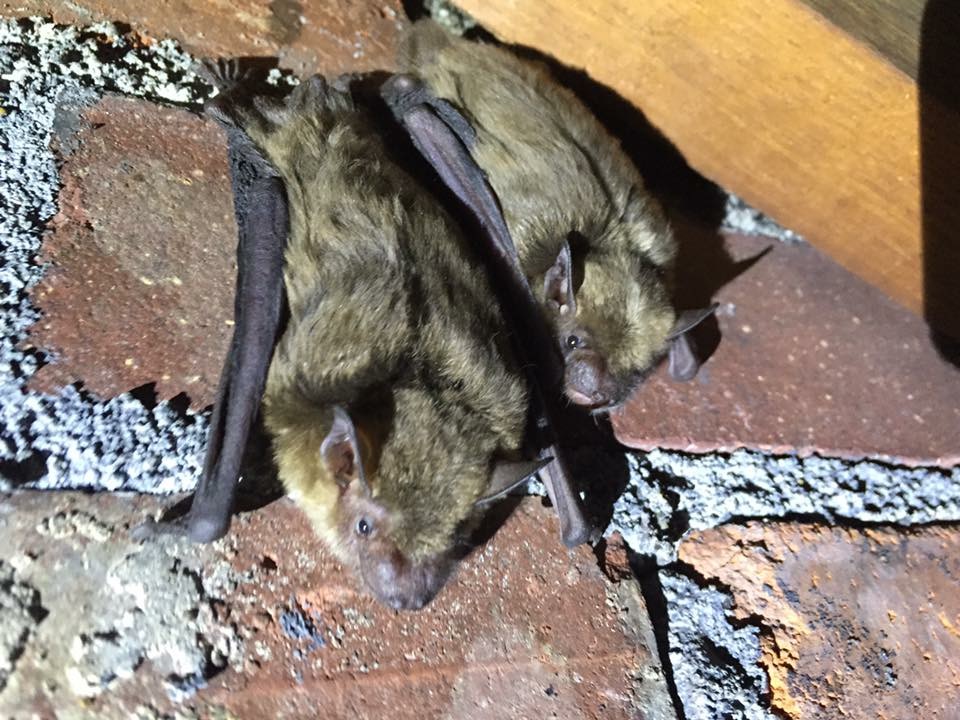 Professional Licensing
One of the first things you should know about bats is that they are governed by many wildlife laws in Virginia, and on a federal level. For instance, it is not legal to keep a bat as a pet, nor transport it to other areas of the state or country. It is also illegal to harm or kill bats. The work involved in the wildlife rescue and control industry, particularly those who deal with bats, require professional licensing by the state. Without the proper permits and licenses, it is not legal to handle and distribute bats.
Transmissible Diseases
Bats are not likely to attack, but have been known to under provocation or threat. If you attempt to approach, touch, or trap a bat, it could respond aggressively, and bite or scratch you. You do not want any interaction with a bat at all considering they are common carriers of several infectious diseases, such as Leptospirosis, Rabies, ticks, fleas, mites, lice, and more. You also do not want your pets exposed to such diseases.
Structural Damage and Disarray
Even if you could find a way to remove any roosting bats in the house, you will still be faced with the task of dealing with the mess they left behind. Bat infestations are very messy. Not only do they cause a wide range of structural damages to floorboards, ceilings, walls, insulation, and electrical wiring, but they also saturate their surroundings with massive accumulations of urine and guano. These droppings can seep through drywall, and show as stains on walls and ceilings. They can also cause lingering odors in the home.
How to Get Rid of Bats in the House
The only solution to getting rid of bats in your house safely is to hire a licensed Virginia bat removal company. They have the proper licensing, insurance, training, and resources to safely extract bats and clean up after them. More established and reputable companies can also offer minor restorations such as attic insulation replacement.
Virginia Bat Removal and Control Services You Can Afford
Call Virginia Bat Pros at 804-729-9097 when you need to get rid of bats in Virginia. We use safe and humane methods to deliver effective 24 hour bat control for residential and commercial properties throughout Virginia. We also offer restoration and repair services for damages caused by bats. We serve all of Virginia, including Richmond, Petersburg, Short Pump, Lynchburg, Charlottesville, Norfolk, Chesapeake, Newport News, Virginia Beach, and all of their surrounding areas.