Bat Removal and Control in Virginia
Bats are not solitary mammals. They come in colonies, which are often large in quantity. So when bats get inside your home or building, they are capable of causing an extreme amount of damage in a short amount of time. From soiled walls, ceilings, and floorboards, to torn insulation, soaked electrical wiring, and massive guano accumulation, bat damages add up quickly, and can result in a long list of unpleasant consequences. They are also carriers of several infectious diseases, including the Rabies virus, which can be dangerous to both humans and pets, especially children. For these reasons, it is vital to get rid of bats as soon as you are aware they are a problem.
You will know you have a bat problem when you begin to identify the signs. Common indications include strange noises coming from walls and ceilings, yellow or brown stains on walls or ceilings, foul odors in concentrated areas of the home, bat guano or bird-like droppings, and seeing bats fly around your home at night. If you notice one or more of these signs, contact our bat removal professionals for an inspection right away. Remember: the longer bats are in your home, the more damage they can cause, which can eventually lead to invasive restorations and costly repair bills. At Virginia Bat Pros, we offer comprehensive
bat cleanup and restoration
for damages caused by bats, and will even work with your homeowners' insurance carrier to complete the sanitation and repair process.
How to Get Rid of Bats
To properly eliminate a bat problem, bats must first be removed, and then specific precautions must be taken to ensure they cannot reenter your home or building. Bats only require a very tiny opening to enter your property. Sometimes, gaps as little as 3/8th of an inch are all they need to gain access to attics, crawl spaces, garages, chimneys, and various other areas of a property. Often times, bats use roof and ridge vents, gables, soffits, and chimneys to get inside; however, they can also get lucky with a torn screen door, an open window, loose roof shingles, broken siding, and similar opportunities. Fortunately, our licensed and insured bat removal and control professionals have more than 27 combined years of hands-on experience, and can quickly locate and block these entry points.
We use a focused approach to locating the openings that bats use to enter your home, and then use the highest quality materials and resources to mend them, such as heavy gauge galvanized steel mesh screening, industrial caulking, high-density polyurethane foam, and more. When it comes to live bat extraction, we never harm, trap, or kill bats. Instead, we use a safe and humane method that works to move bats out and prevent their return. For more information on how to get rid of bats in the attic or other parts of your home, contact us at
804-729-9097
and speak with a licensed technician, today. We offer both residential and commercial bat removal services, and serve all cities and counties in Virginia. Our licensed bat removal experts are standing by, fully-equipped and ready to eliminate your nuisance bat problem from every angle, and all at a price you can afford.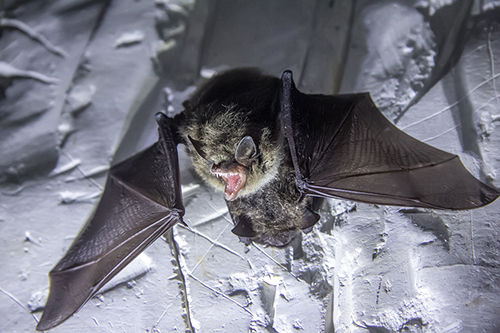 What We Do
Bat Extraction
Bat Abatement
Bat Damage Repair
Infestation Clean Up
Full-Property Inspections
Deterrent Devices
Free Referrals /li>
Free Advice
Commercial & Residential
SCHEDULE AN INSPECTION