Here in Virginia, our state is home to many species of bats. In fact, we are home to the famous, Virginia Big-Eared Bat, which was officially appointed the prestigious title of our state bat more than 14 years ago, and continues to be an admired and protected species, both locally and nationally, to this very day.
But when it comes to the Western parts of the state, bats are more abundant since the border is near so many cave systems and dense forests. From Roanoke to the West side border, a long list of bats can be spotted, including native species, federally-endangered species, and even just the occasional visitors.
Continue reading to learn more about them all!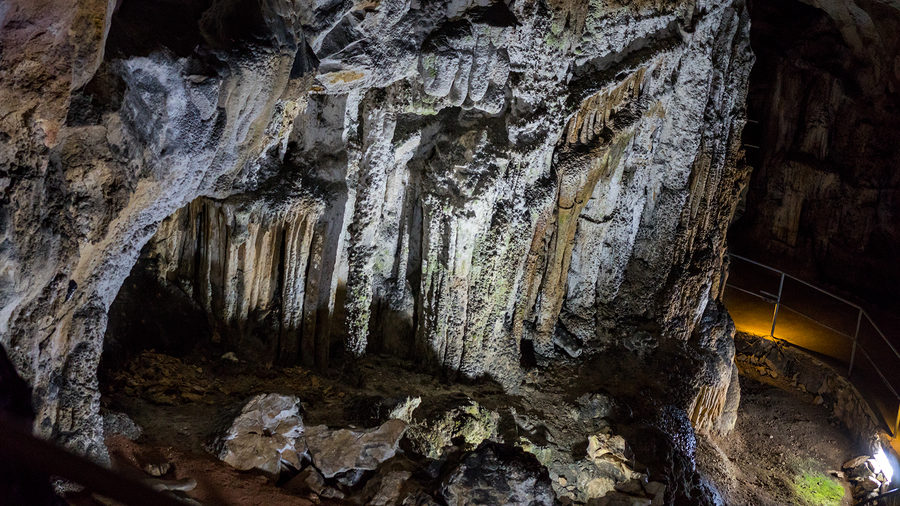 Bat Species in Western Areas of Virginia
The Western parts of Virginia are known for their beautiful and abundant cavernous systems, making it no surprise that many bat species live in the region. Some of the most common bats found in Western parts of the state include Little Brown bats, Big Brown bats, and of course, the Virginia Big-Eared Bat. But there are plenty more fascinating bat species that are spotted in West VA caves, forests, riverbanks, and even abandoned mines!
Virginia Big-Eared Bats
Virginia big-eared bats range consists of eastern Kentucky, eastern West Virginia, southwestern Virginia, and northwestern North Carolina. As for habitat, they are mostly found dwelling in the limestone caves of western Virginia since they provide the proper temperature and humidity levels vital to their survival; but they are also commonly found in heavily vegetated oak-hickory or beech-maple-hemlock forests.
Little Brown Bats and Big Brown Bats
Little Brown bats (Myotis Lucifugus) and Big Brown bats (Eptesicus fuscus) are often confused for one another because they live in the same areas and look very similar. See our previous blog, "The Difference Between the Big Brown Bat and Little Brown Bat" to learn all the interesting facts about these two incredible species, and what sets them apart.
Endangered Species
There are 3 particular species of bat in Virginia that are Federally-endangered, and 1 that is state-endangered. All of them are currently protected by the Endangered Species Act. This act strictly prohibits anyone from attempting to "harass, harm, pursue, hunt, shoot, wound, kill, trap, capture, collect, or attempt to engage in any such conduct" with any endangered or threatened species of wildlife, including bats. The bats that are on this list include the Gray Bat (Myotis grisescens), Indiana Bat (Myotis sodalist), Virginia Big-Eared Bat (Corynorhinus townsendii virginianus), and Rafinesque's Big-Eared Bat (State Endangered; also known as the Southeastern Big-eared Bat).
Occasional Visitors:
? Rafinesque's Big-Eared Bat (Corynorhinus rafinesquii)
? Seminole Bats (Lasiurus seminolus)
? Gray Bat (Myotis grisescens)
Trusted Virginia Bat Removal and Control
Call Virginia Bat Pros at 804-729-9097 for humane bat removal and control assistance you can trust. We serve all of Old Dominion, including Roanoke, Richmond, Petersburg, Short Pump, Lynchburg, Charlottesville, Norfolk, Chesapeake, Newport News, Virginia Beach, and more. We offer 24 hour bat removal, as well as, numerous residential and commercial bat exclusion services, such as bat cleanup and restorations for bat damages. We even provide insurance work! Contact us today for a free estimate.