Did you know we have a state bat here in the Old Dominion? The Virginia big-eared bat (Corynorhinus townsendii virginianus) was officially appointed the prestigious title 14 years ago, and continues to be an admired and protected species, both locally and nationally, to this very day. As a proud Virginian, continue reading to learn more about our merry friend, the Virginia big-eared bat!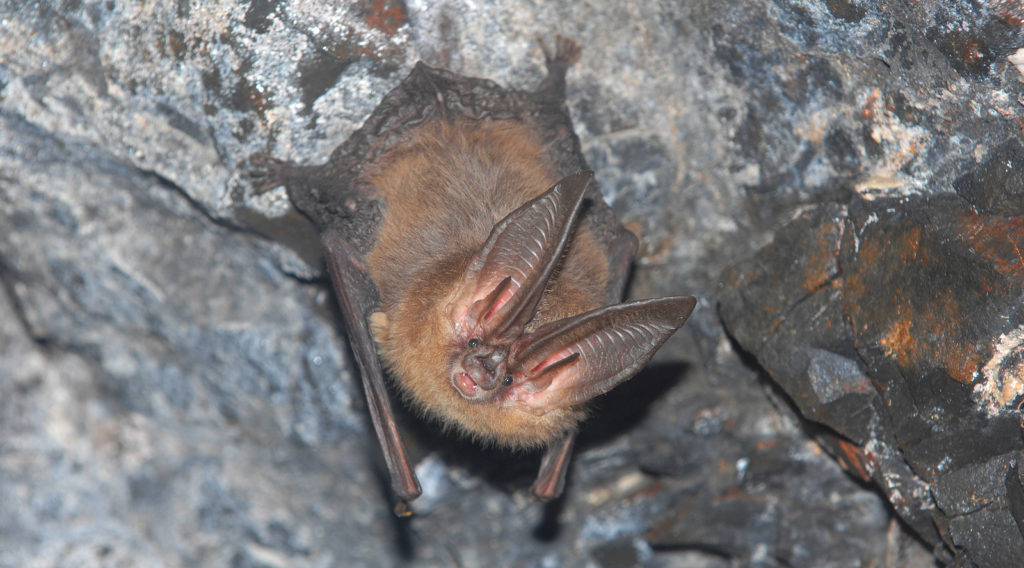 The Virginia Big-Eared Bat
(Corynorhinus townsendii virginianus)
The Virginia big-eared bat is scientifically known as Corynorhinus townsendii virginianus, as it belongs to the Corynorhinus genus, and is a subspecies of the Townsend's big-eared bat. Here is the breakdown of their specific classification:
Kingdom: Animalia
Phylum: Chordata
Class: Mammalia
Order: Chiroptera
Family: Vespertilionidae
Genus: Corynorhinus
Species: C. townsendii
Subspecies: C. t. virginianus
Trinomial Name: Corynorhinus townsendii virginianus
"Handley, 1955"
As for appearance, this special species is distinguishable by its large ears, which can reach lengths of 2.5 centimeters or more. When resting, their ears reach back to half the length of their body! In addition to their most distinguishable trait, these mammals have long, soft, brown fur that ranges in shade depending on their age. Weighing and average of 7 to 12 grams (0.25 to 0.42 ounces), it is one of the largest Microchiroptera species in its range. With rounded muzzle and elongated nostrils, the Virginia Big-Eared bat can grow to 98 millimeters (3.85 inches) long by adult hood.
Range, Habitat & Diet
Virginia big-eared bats range consists of eastern Kentucky, eastern West Virginia, southwestern Virginia, and northwestern North Carolina. As for habitat, they are mostly found dwelling in the limestone caves of western Virginia since they provide the proper temperature and humidity levels vital to their survival; but they are also commonly found in heavily vegetated oak-hickory or beech-maple-hemlock forests.
Like most microbats, Virginia big-eared bats eat an insectivorous diet. This particular species seems to really prefer Lepidoptera, which are a classification of insects that include moths and butterflies. They also consume thousands of mosquitoes, flies, gnats, and more. Read our blog, "Learn How Bats are Nature's Pesticide" to learn how this benefits us personally and universally.
Conservation Status
Since 1979, the US Fish and Wildlife Service has categorized the Virginia big-eared bat as an endangered species, which makes it highly protected under state and federal law. According to Loab's 'Conservation and Management of Eastern Big-Eared Bats' study, an estimated 77% increase in the Virginia big-eared bat populations took place between 1983 and 2009, which is great news; but we are not out of the hole just yet.
Virginia big-eared bats require the utmost respect and attention in terms of conservation efforts. As an avid reader, you already know the importance bats have on our local Eco-systems and economies, so be sure to do your part to help preserve this special species. Read our blog, "How to Safely Support Local Bat Colonies" to learn how to be a bat supporter.
Nuisance Bat Removal and Control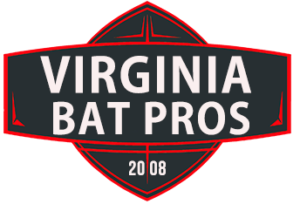 Sometimes bats can be a nuisance, even though they don't mean to be. When this happens, trust a licensed and insured Virginia bat removal company for safe and humane bat abatement service at an affordable price. Contact Virginia Bat Pros today at 804-729-9097 to request a free estimate or information about our services, prices, and more. We look forward to delivering affordable and long-lasting solutions for your bat problems!