Bats are an important part of our world. They pollinate our landscapes, aid farmer in pest control, provide us with natural fertilizers, and even help contribute to our local economies. But there is also a downside to our local bat populations. You see, bats can be quite the nuisance. Not only do they cause structural damages, they are also known carriers of several transmissible diseases; diseases that can be contracted by both humans and pets! For these reasons and more, it is wise to step in early on to mitigate or abate a nuisance bat problem, before the damages, and associated costs to repair those damages, add up.
Continue reading to learn exactly what you should do about your issues with nuisance bat activity around your house.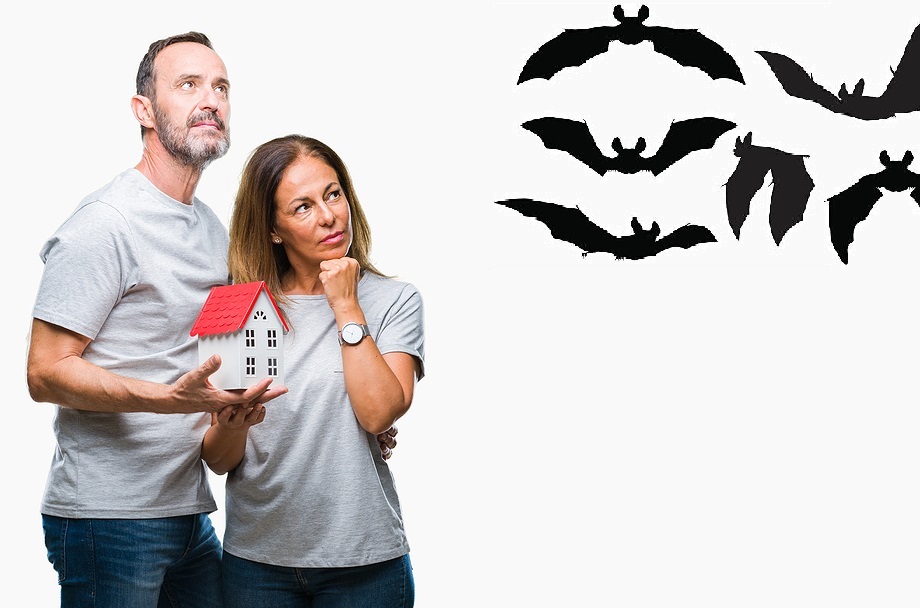 Inspect Your Home for Signs of Bats
Your first step to putting a stop to nuisance bat activity on and around your property is to inspect your property. This assessment will give you a current idea of whether or not bats have gained access to inner parts of your home, and have built roosts in the attic or wall voids. A common sign of localized bat activity are guano droppings, usually around windowsills, door frames, and roof edges. Additional signs include oil stains or grease marks on siding or entry holes, yellow or brown stains on ceilings or walls (this is caused by urine and dropping accumulation from somewhere inside the house), noises of chirping or fluttering within walls or in the attic, and lingering odors that were not there before.
Contact a Local Bat Control Company
Once you have assessed the condition and surrounding environment of your home, you have a good idea of where the bats are localizing at, and how much their presence has affected the structural integrity of your house and property edifices. With this information handy, your next step is to contact a Virginia Bat Removal and Control Company that has a long-standing reputation for excellence in their field. With them on the line, schedule a time for them to come out and perform a comprehensive property inspection. They have advanced technologies and resources to take a bat infestation and activity assessment many steps further, and render a professional evaluation and diagnosis.
Move Forward With Bat Control Services
Once the professional bat control specialists have completed their assessment, they will have all the information they need to give you a professional recommendation to get rid of nuisance bats. They will start by educating you about environmental modifications, which means you may need to add or remove certain features in your property. This might include log piles, dead trees, composting, standing water, and similar features that attract bats. Following environment changes, they will likely recommend a mitigation plan to prevent bats from being able to enter your house. If you have bats around, there is a risk of bat infestations. They will suggest certain structural enhancements or repairs, such as filling in gaps and holes in the exterior of your home.
Your Leading Virginia Bat Removal and Control Company
Call Virginia Bat Pros at 804-729-9097 for safe and humane bat removal and control at a fair price. Regardless of the size or scope of your bat abatement and cleanup needs, we have the experience and resources necessary to remedy your bat problem in no time at all. Our professionals are focused on safe and effective results, but more importantly, our client's complete satisfaction. Contact us anytime for free estimates, advice, and assistance.