Bats are the only mammal in the world that can actually fly. Plus, they happen to be very tiny, and can fit into the smallest crevice or opening. For these reasons and more, bats are a common pest found roosting in attics, and they do a lot of damage. Bats will defecate and urinate all over the attic floorboards and walls, which can leak into the living quarters of a home and stain walls and ceilings. They will also rip through attic insulation, and pose health risks in the form of lung infections, parasites, and even deadly viruses.
If you are concerned that bats are living in your home, it is best to keep your eyes open for the common signs of a bat infestation. Continue reading to learn how to tell if you have bats in the attic, and what to do about it.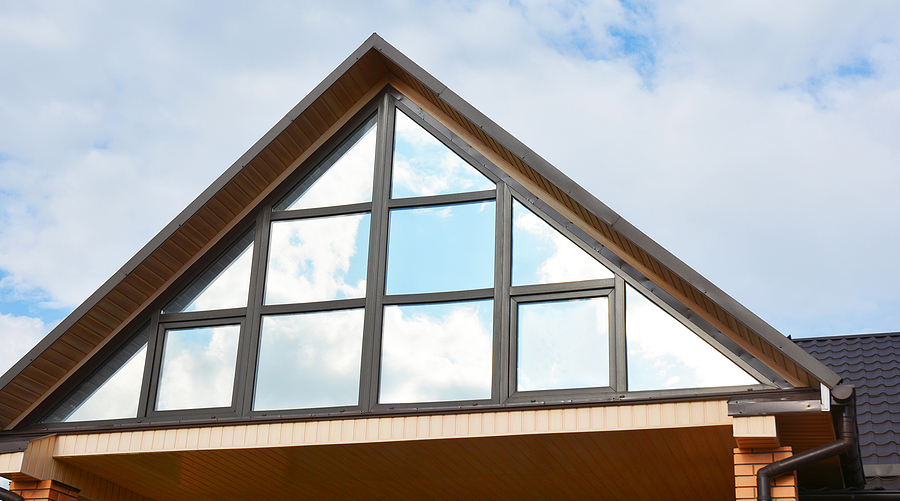 Common Signs of Bats in the Attic
When bats are roosting in attics, they are often there for quite sometime before they are discovered because they can be virtually silent during the day when we are awake and active. But if you take a stroll around your property just after dusk, you might see or hear a different story. Bats have tell-tale sounds they make when they communicate, fly, and shuffle around, plus they leave behind a trail of destruction that can be seen and smelled. Be sure to conduct your inspection inside and outside, as bats in the attic can be detected from both points of interest.
Here is how to tell if you have bats in the attic:
► Squeaking/Chattering Noises
► Hearing Flapping and Shuffling Inside Walls
► Yellow-Brown Stains on Walls or Ceilings
► Foul/Lingering Odors
► Visible Guano Around Window Ledges and Doors
► Scratch Marks on Walls
► Stains Around Gaps or Openings
How to Best Confirm Your Bat Infestation Suspicions
When it comes to looking for signs of a bat infestation, it is best to trust the expert knowledge and skills of a licensed Virginia bat removal and control specialists for accurate information and service. Regardless of birds or bats, a nuisance wildlife infestation needs to be addressed immediately. Be sure to act fast as soon as you think you might have pests in the house!
Virginia Bat Removal and Clean Up for Bats in the Attic
Call Virginia Bat Pros at 804-729-9097 for the most trusted and affordable bat removal services for bats in the attic in Virginia. Our licensed bat removal specialists offer a wide range of residential and commercial bat extraction and exclusion services, including cleanup and restoration for bat infestations. We also offer 24 hour emergency service, free estimates, free advice, and more! Request a free estimate, today. We serve all of Virginia, including Richmond, Lynchburg, Charlottesville, Norfolk, Midlothian, Virginia Beach, and all of their surrounding areas.