Although bats are highly important parts of our surrounding Eco-system, they are not very polite. That is because they do not care if they damage your property. In fact, they don't hold back at all when it comes to soiling and destroying ceilings, drywall, floorboards, insulation, electrical wiring, roof vents, shingles, siding, chimneys, and more. To make matter worse, they also pose several health risks to both people and pets. A common lung infection known as Histoplasmosis is caused by Histoplasma fungus that grows on bat guano.
These reasons and more are why Virginia Bat Pros remains dedicated to providing dependable bat removal and control for commercial and residential properties throughout Roanoke, Virginia. Continue below to learn why you should choose us for Roanoke critter control for bats, and what we can do to solve your nuisance bat problems, now and in the future!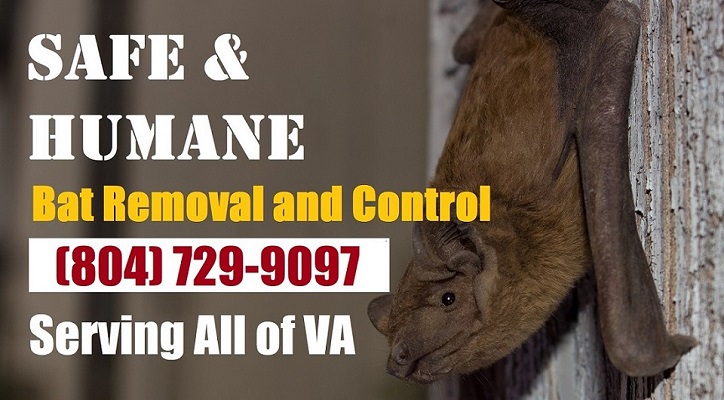 Licensed Roanoke Virginia Bat Removal and Control
You can trust our expert Roanoke VA bat removal specialists because we are licensed, bonded, and insured, and have more than 25 years of hands-on experience in the industry. We use safe, Eco-friendly methods to extract and exclude bats, and abide by all industry accepted standards, including all local, state, and federal regulations that concern wildlife abatement.
We offer safe and humane solutions to get rid of bats, including 24 hour emergency service, bat extraction, bat exclusion, bat cleanup and restoration, comprehensive inspections, free estimates, information about bats, referrals, advice, and much more. Depending on your policy and carrier, we may be able to perform insurance claim work as well.
Certified and Insured Roanoke Bat Control
With Virginia Bat Pros on the job, you can feel confident knowing that your property is under the control of certified Roanoke bat removal professionals with a strong desire to exceed your expectations for outstanding service and quality workmanship. We also maintain economy-based prices to ensure your needs are met within your budget. As a Roanoke bat control company built on a foundation of value, quality, and respect, you can trust us to deliver exceptional customer service and support at all times.
Protect Your Property From Bat Damages in Roanoke County VA
Call our main office at 804-729-9097 to learn more about our Roanoke Virginia bat removal services and prices. Remember, you can feel good knowing that we only use safe, Eco-friendly techniques and humane methods of bat abatement, including relocated captured bats to a faraway, safe habitat. We also offer 24 hour emergency service, free estimates, free advice, and more! Contact us to request a free estimate, today.
You Might Also Enjoy:
4 Reasons Why You Should Never Ignore a Nuisance Bat Problem
Frequently Asked Questions About Bat Removal and Control
The Top Three Signs that You Have Bats in the House