We mention this all the time, but we cannot mention it enough: Virginian bats are very tiny and can squeeze through an opening as little as 3/8th of an inch! So, what does this mean for your home? It means that bats can easily access your wall voids to gain access to other parts of the home, such as the attic, if certain precautions are not taken before prime bat infestation season. If you hear scratching and squeaking noises coming from the inside of your walls, you can safely assume it is bats.
Want to know why they are so noisy? Continue below to learn what bats are doing inside those walls of yours, and what you can do to get rid of them for good!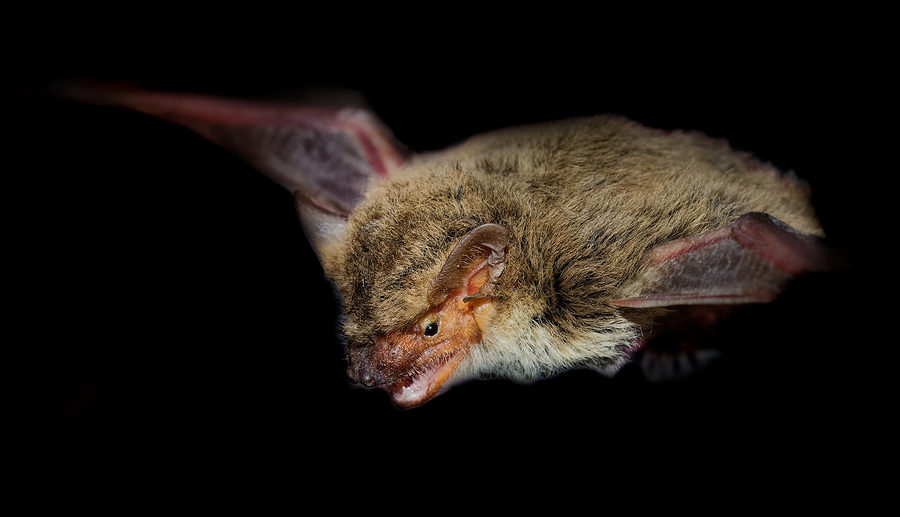 They're Looking for a Comfortable Temperature
Just like us, bats want a comfy and cozy environment to live in. They do not want a space that is too hot nor too cold. For this reason, it is common behavior for bats to rise and lower within the walls in search of a comfier climate. The noise you are hearing is the resulting scuffling of bats moving around.
They are Lost and Disoriented
Within a wall void, there is very little light, and everything looks the same above and below. For this reason, bats within walls can become disoriented, and as a result, lost from the rest of their colony. This causes a lot of noise since they are working hard to move about and find the location of their peers.
They are Baby Bats
Baby bats are generally born between February and May, so if your walls are making a lot of noise during this time, it could them. Before pups learn to fly, they crawl and wiggle around just like human babies do. This crease noise, but so does their yearning for mothers' milk.
They are Just Interacting
When you hear bats in your walls making noises, it could just be them interacting and being bats. Bats are nocturnal, so they are active between the hours of dusk and dawn. If you are hearing these noises overnight, you can chalk it up to bat conversation.
How to Get Rid of Bats in Virginia
Call Virginia Bat Pros at 804-729-9097 for safe and humane bat removal and control assistance. We serve all of Virginia and its surrounding areas. We offer 24 hour bat removal, as well as, numerous residential and commercial bat exclusion services, such as bat cleanup and restorations for bat damages. We even provide insurance work! Contact us today for a free estimate.