Nuisance bats can cause quite a disturbance. Not only are they capable of producing a massive amount of damage and destruction to homes and buildings, but they can also pose several health and safety risks to both people and pets. There are hundreds of reasons why bat extraction is reserved for trained professionals only, but the top three reasons involve risk, damage, and the law.
Continue reading to learn more about these top three reasons why bat removal is not something you can do yourself, and where to start when you need to get rid of bats.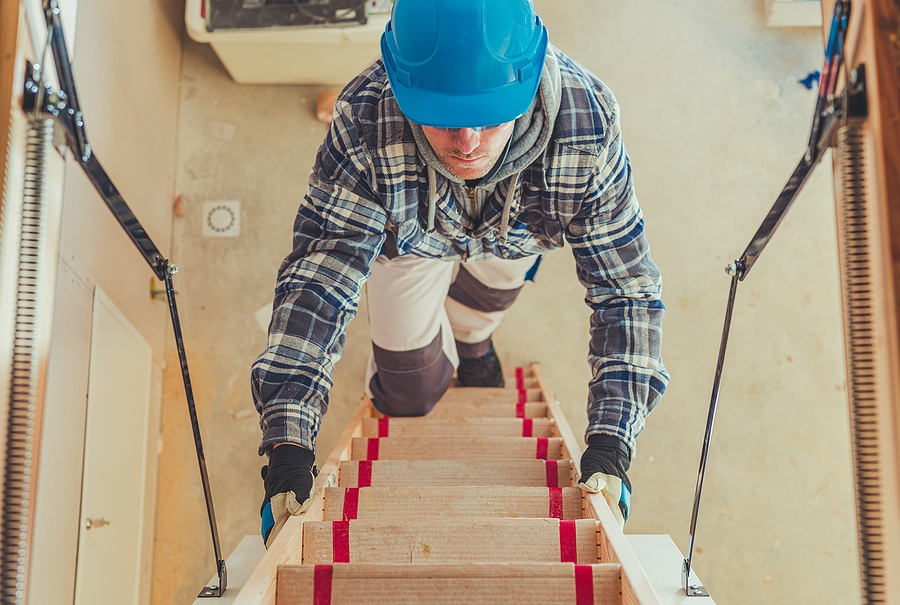 Licensing
The primary reason why it is important to hire a professional to provide wildlife extraction and abatement services has to do with the law. Most states make it illegal to possess, injure or kill a bat. Furthermore, bat habitats are also protected under Federal and State laws. A person must retain specialized state permits and licenses to work with wildlife, including trapping, transferring, and relocating.
It is important to choose certified professionals who adhere to all industry-accepted standards and best practices, as well as operate within all local, state, and federal laws that govern wildlife. They are trained to avoid non-target animals, and never use poisons, repellents, fatal devices, nor environmentally-damaging or toxic products.
Safety and Health
Bats are known carriers of several infectious diseases, viruses, and parasites. All of these contagions are transmissible to both humans and pets and can pose several safety risks. Professional bat abatement specialists retain the proper training, equipment, and resources to work with nuisance bats without harming themselves, the bat, nor your property. They can also identify signs of residual hazardous left over by bats, and suggest or implement solutions for decontamination, which brings us to the 3rd reasons why you should always trust a professional for bat removal.
Cleanup and Restoration
Bat infestations are not easy to clean up after. Not only can leave behind a large amount of structural damage, but they also create an unsanitary mess with their droppings. In fact, bat guano is known to produce mold spores that can cause a harmful respiratory illness in humans. Mold spores become airborne and get inhaled by occupants of the home or building, thus leading to respiratory complications, possibly an illness known as Histoplasmosis.
Dogs and cats are also susceptible. Bat damages render a property structurally unsafe and highly unhygienic, which is why they require professional intervention to replace and repair insulation, floorboards, roofing, shingles, siding, electrical wiring, and more. A licensed Virginia bat removal company generally offers cleanup and restoration service, and might even be able to provide homeowners' insurance claim work.
Go With a Pro to Get Rid of Bats
For these reasons and more, it is vital to get rid of bats as soon as you are aware they are a problem, and even more important to entrust the job to a licensed professional. Choose a bat removal company in Virginia that has the credentials to prove they are dependable and skilled. Look for licenses, experience, and past work.
Do you think you have a nuisance bat problem in or around your house? Contact Virginia Bat Pros at 804-729-9097 for comprehensive bat removal and control services in Richmond and all surrounding Virginia areas, including Fairfax County, Norfolk, and Manassas. We serve residential and commercial clients.
Related Posts:
Are Bats Dangerous Animals?
Why You Should Never Try to Remove Bats Yourself
Products That are Not Recommended for Bat Control