There are several species of bat that are common to the Virginia state, from Little Brown bats and Big Brown bats to Northern Long-Eared bats, Hoary bats, Townsend's Big-Eared bats, Eastern Red bats, Eastern Small-footed bats, Seminole bats, American Long-Eared bats, and many more. Of the 15 total bat species in Virginia, sadly, 4 are listed as Federally-protected or threatened.
Continue reading to learn more about the endangered bats of Virginia, and reasons why their species are in decline.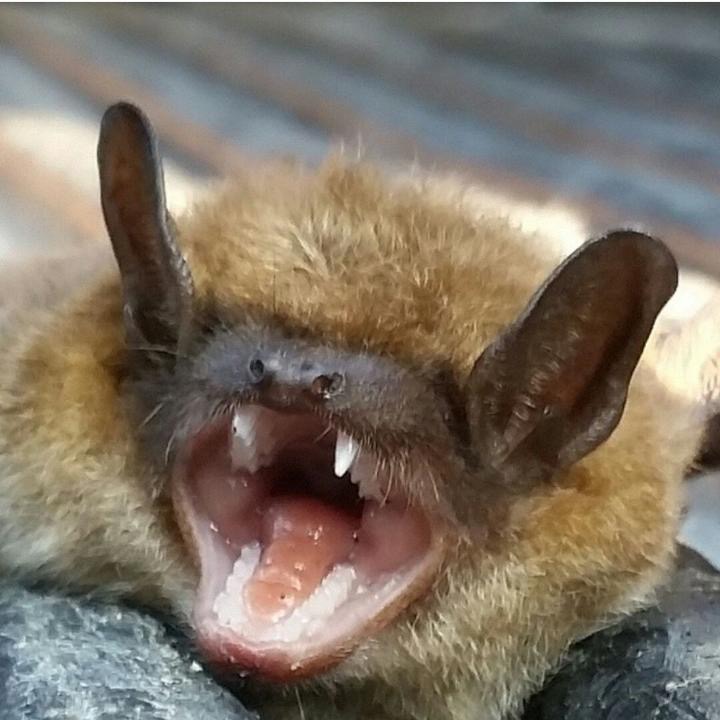 Endangered Bat Species in Virginia
Virginia Big-Eared Bat (Corynorhinus townsendii virginianus)
The Virginia big-eared bat was officially made our state bat 14 years ago. They range consists of eastern Kentucky, eastern West Virginia, southwestern Virginia, and northwestern North Carolina. As for their conservation status, the Virginia big-eared bat was categorized as an endangered species by the US Fish and Wildlife Service in 1979. This makes it strictly-protected under state and federal law. In better news, a recent report provided by a Loab's 'Conservation and Management of Eastern Big-Eared Bats' study estimated that a 77% increase in their populations took place between 1983 and 2009.
Gray Bat (Myotis grisescens)
The Gray bat was categorized as both federally and state-endangered by the US Fish and Wildlife Service in 1976. When initially placed on the endangered species list, there were an estimated 2 million Gray bats. Happily, through continuous and successful conservation efforts, they are now estimated to be around 2.3 million and counting.
Rafinesque's Big-Eared Bat (Corynorhinus rafinesquii)
Rafinesque's Big-Eared bats look so similar to our state bat, that they are often confused for one another! Sadly, Rafinesque's Big-Eared bats are a state endangered bat and currently on the conservation list. The loss and degradation of their natural habitats is a top cause of the declining Rafinesque's Big-Eared bat population.
Indiana Bat (Myotis solidalis)
The Indiana bat is a federally-protected, endangered species of bat. Sadly, there are less than 300,000 Indiana bats remaining in the United States today. During summer months, they roost in tree cavities and underneath dark bridges; but when winter arrives, Indiana bats start looking for warmer shelter, such as limestone caves, abandoned buildings, mines, and more.
Are you having problems with bats in the attic or chimney? Contact Virginia Bat Pros at 804-729-9097 for prompt and professional bat removal and control services at the right price. We serve all of Virginia, including Roanoke, Midlothian, Fredericksburg, Glen Allen, and more.
Related Posts:
What You Need to Know About the Department of Health and Bats
Comparing Little Brown Bats With Big Brown Bats
FAQS About Endangered Bats