If your home or commercial building is located near woods, forests, or a large body of water, such as a pond, river, or lake, you can safely bet that there are local bat populations surrounding the property. For this reason, bat infestations are quite common among properties located in such areas. As a result of a bat infestation, properties usually experience extensive structural damages. However, bats also pose several health and safety risks. One of the most common is the Rabies Virus.
If you are unsure about the facts you know regarding bats and rabies, continue reading to clear up the confusion and learn exactly what you want to know.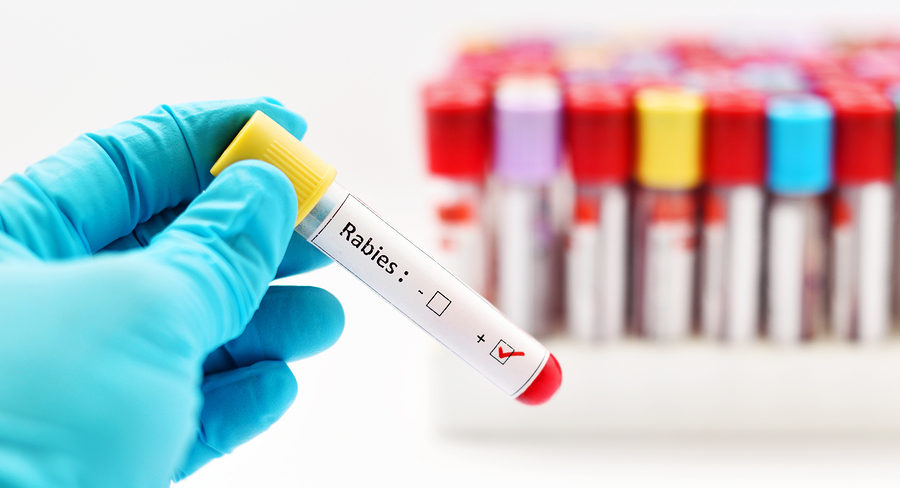 Facts About the Rabies Virus
The fact is, only a small percentage of bats catch rabies. Researchers at Indiana State University conducted a nearly 40 year-long study, testing more than 5,500 big brown bats in the mid-west. Of those numbers, only 3.1% tested positive for rabies. From this study, researchers also concluded that October seems to be the time of year when rabies rates peak.
When contracted, the rabies virus is virtually 100% fatal. That is why rabies vaccines for pets are so vital, especially if they are outdoor pets. When a bat is sick with the rabies virus, they will often segregate themselves from their colonies, which is why so many are found on the ground. If you find a bat on the ground, please beware that it could be infected of rabies or other types of transmissible disease. See our blog, "What To Do if You Find a Bat" to learn some safety tips for managing such a situation.
How Rabies is Contracted
Rabies is contracted when the virus enters the bloodstream through bodily fluids, such as blood, saliva, or mucous membranes in the eyes, nose, and throat. Although the virus enters the bloodstream, it actually travels through the host's central nervous system, which means it reaches the brain at incredible rates, usually within weeks. The most common way those become infected is being bitten or scratched by an infected animal. You cannot get rabies by simply petting a rabid animal, nor touching their blood or droppings. Contracting the rabies virus any other way is very uncommon. Inhaling airborne rabies virus is a possibility, but typically only laboratory workers are at risk of this types of non-bite exposure.
As soon you believe a person or pet has been exposed to the virus, it is important to seek medical treatment immediately to prevent death. If you awaken in your bedroom and find a bat on the wall, you must still get medical care instantly because you may not know if you've been exposed. It is important to stay away from wild animals, and simply admired them from afar, to prevent being exposed to deadly or transmissible diseases such as Rabies. If you are concerned about bats around your house, contact a local Virginia bat removal and control company for inspections and bat-proofing services.
Virginia Bat Removal and Control Services
Call Virginia Bat Pros at 804-729-9097 for safe and humane bat removal and control assistance in Old Dominion. We serve all of Virginia, including Richmond, Petersburg, Short Pump, Lynchburg, Charlottesville, Norfolk, Chesapeake, Newport News, Virginia Beach, and all of their surrounding areas, with 24 hour bat removal, as well as, numerous residential and commercial bat exclusion services, such as bat cleanup and restorations for bat damages. We even provide insurance work! Contact us at 804-729-9097 to request a free estimate, anytime.