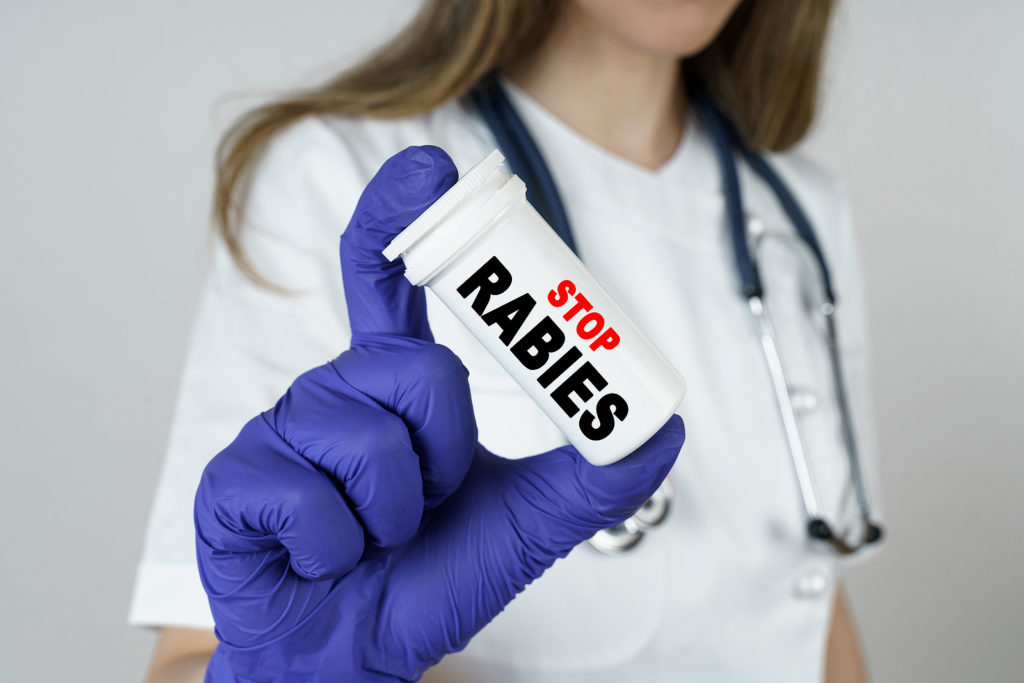 It is rabies season, so now is the right time to get your rabies shots. Be sure your loved ones are vaccinated, including your pets!
Wildlife is most active when weather is warm and mild. This means it is Rabies season. Animals like raccoons, squirrels, chipmunks, opossum, fox, and bats are all common carriers of the Rabies virus. And although there are very few reported cases of human exposure every year (1 to 3 cases reported annually, according to the CDC), it is still important to take as much precaution as possible to ensure you and your loved ones are not affected. Keep in mind that curious outdoor pets like cats and dogs are also common targets for Rabies infection, so you'll need to consider their safety as well.
Don't Take the Risk – Get Vaccinated for Rabies
According to the Center for Disease Control and Prevention (CDC):
"The rabies virus is transmitted through saliva or brain/nervous system tissue. You can only get rabies by coming in contact with these specific bodily excretions and tissues."
It is also 100% treatable so long as medical attention is sought immediately after exposure. Without treatment, rabies is 100% fatal since it causes an acute viral encephalitis. Once symptoms start to become evident, there is no recourse or cure.
Rabies Shots
For humans, the Rabies virus is 100% preventable with the right vaccinations. Because adults in good health are rarely exposed, shots are not necessary unless someone is bitten or exposed. The best course of action adults can take is to adhere to adequate animal vaccination and control standards. Furthermore, children are at a higher risk of contracting Rabies, so be sure they are protected with the proper vaccines if they are ever exposed or likely to be exposed.  
If exposed, a victim would have to start a treatment schedule consisting of one dose of immune globulin and four doses of rabies vaccine, all given over a 14-day period. This regime is known as post-exposure prophylaxis (PEP).
The Rabies vaccine consists of 3 types of cells:
► Human Cells
► Chick Embryo Cells
► Fetal Rhesus Lung Cells
A vaccination program is recommended for those who are at a higher risk of exposure, like veterinarians, animal handlers, laboratory workers, cave spelunkers, and explorers traveling to areas of the world where rabies exposure is likely. These individuals would get a 3-part dose of Rabies immune globulin, starting with an initial vaccine beforehand, a second dose 7 days later, and a final dose 21 to 28 days after the first dose.
Where to Get a Rabies Vaccine
Contact your Primary Care Physician's (PCP) office for more information on vaccines.
Are you dealing with a population of nuisance bats around your house, which are common carriers of the Rabies virus? Contact Virginia Bat Pros at 804-729-9097 for affordable and prompt bat removal services in Virginia, including Richmond, Williamsburg, Hampton, and all surrounding areas. We serve residential and commercial clients.
You Should Also Read:
Top 3 Signs That Suggest You Have Bats in Your House
Can Bat Poop Make Me Sick?
Top 3 Most Common Bat Diseases in Virginia