Here at Virginia Bat Pros, we are proud to be a Bat Standards Compliant and Certified Company. But that is not the only reason why you should choose us for safe and affordable bat abatement service in Old Dominion! Continue below to learn more about us, including why we are a leader in bat removal and control assistance and how to get started with a free quote or advice, today!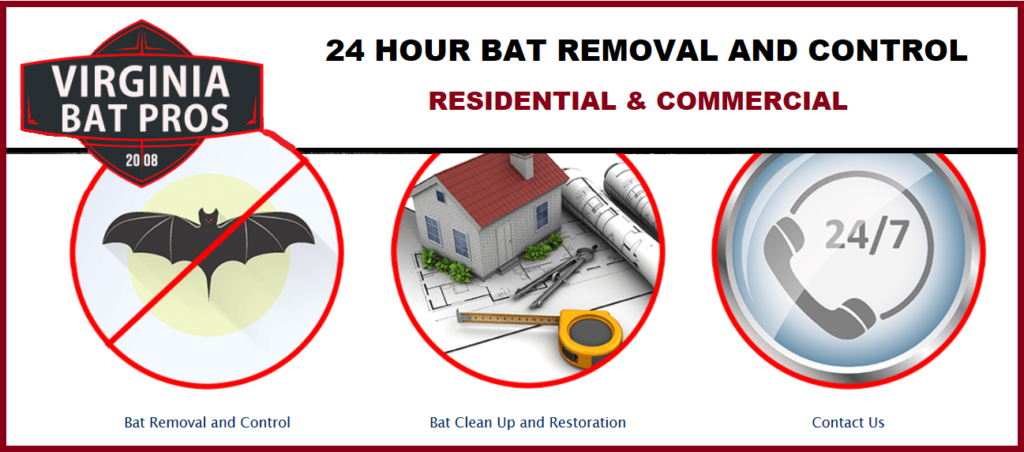 The Leading Bat Removal and Control Experts in Virginia
Virginia Bat Pros is a licensed, bonded, and insured bat removal and control business with more than 27 years of experience in the wildlife rescue and control industry. We offer a wide range of services for both residential and commercial clients, including bat extraction, exclusion, prevention, cleanup and sanitation, damage repairs and restoration, emergency 24 hour service, estimates, inspections, and much more.
An Environmentally-Conscience Company
We never use inhumane or unsafe methods to remove bats. Instead, we carefully implement scientifically-proven strategies that safely gets rid of bats without harming us, your home, or the surrounding environment. Once extracted, bats are relocated to a faraway, safe habitat where we can live out the rest of our lives in peace.
Innovative Advancements and Key Credentials
Aside from being a Bat Standards Compliant and Certified Company, our seasoned teams at Virginia Bat Pros retain the latest technologies and state of the art equipment to solve bat problems safely, effectively, and efficiently, doing everything in our power to ensure your property is protected against nuisance bats. And as members of the National Wildlife Control Operators Association (NWCOA), you can trust even more that we take our job very seriously.
Ready to get a free quote or advice about your nuisance bat problem or concern? Contact us directly at 804-729-9097 for prompt and professional bat removal and control services in Virginia, including Midlothian, Richmond, Manassas, Mechanicsville, Fairfax, and all surrounding counties.
You Should Also Read:
Do You Have Bats in the Attic?
Can I Get Rid of Bats Myself?
Common Signs of Bats in the Wall