When it comes to discussing the consequences of bat infestations in attics and similar structural areas of a house or building, guano is often the topic most touched upon. Solid bat waste, known as guano, can cause an extensive amount of damage to a surrounding space, whether it comes into physical contact with a structure or not. Insulation, walls, floorboards, ceilings, ductwork, electrical wiring, and much more can be destroyed by guano accumulations. But guano is not the only bat excrement to worry about if you suspect you have bats in the attic. You mustn't overlook the harm of bat urine.
Continue reading to learn how bat urine can be harmful, how to clean up after a bat infestation, and how to protect your home from bat intrusions, year-round.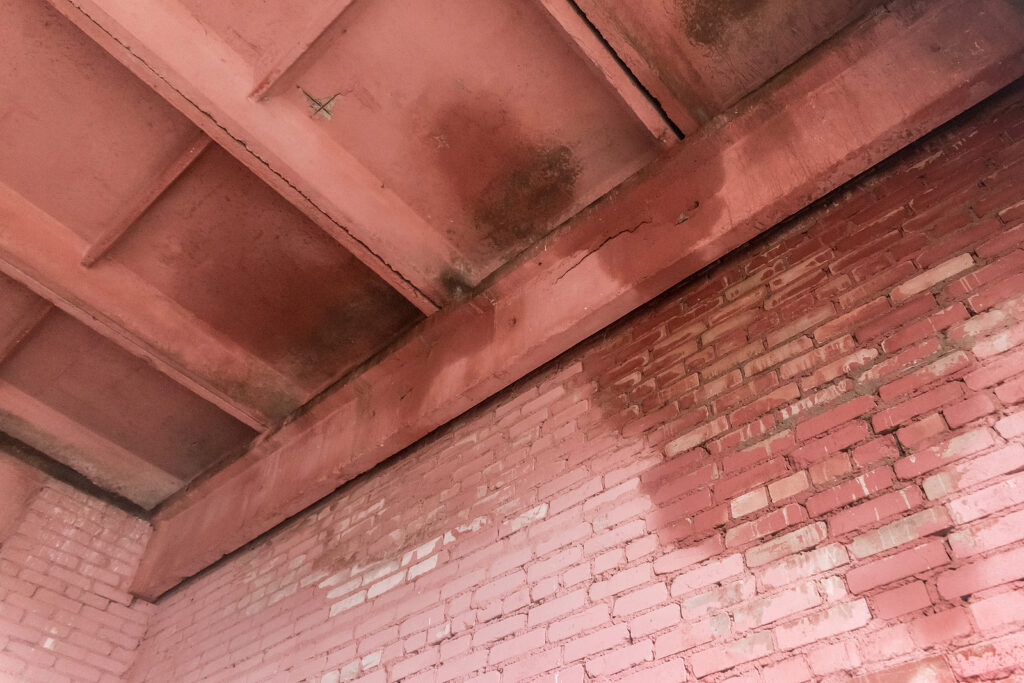 The Dangers of Bat Urine
There are many reasons why bat urine can pose several health and safety risks, as well as structural hazards around your home or business. First, let's discuss the contents of bat urine. Bat urine is primarily composed of uric acid, which is an insoluble compound strong enough to corrode metal. It is also found in the urine of reptiles, birds, and even some insects.
Bat Urine Damages
After learning the power of uric acid, you can imagine how easily high concentrations of bat urine left untouched over time can cause an extensive amount of structural damage to anything it has saturated. Not just metal but wood and plastic, too. The usual suspects damaged by bat urine include HVAC units, electrical wiring, floorboards, wall beams, ceiling beams, insulation, ceilings, drywall, window frames, gutters, roofing, and even mortar.
Bat Diseases
Aside from structural damages, which can lead to costly and invasive renovations and repairs, bat urine can also pose several health and safety risks. As for safety hazards, bat urine can damage structures over time, causing them to weaken and warp. This can lead to slip and fall accidents, blunt force impacts, collapsing, sink holes, and other dangerous accidents and injuries. Additionally, bat urine can be a source of a potentially deadly bacterial disease known as Leptospirosis. It is transmitted through broken skin, or the eyes, nose, or mouth.
You must also keep in mind that, where there's bat urine there's likely bats, and bats are known carriers of several infectious and transmissible diseases that can affect both people and pets, including the Rabies virus.
Common Signs of Bat Urine:
▷ Lingering Odors
▷ Bubbling Or Peeling Wall Paint
▷ Wall And Ceiling Stains
▷ Wet Walls That Never Dry
▷ Damp Drywall
▷ Mold on Wall Frames
Cleaning Up After a Bat Infestation
If you suspect that you have bats in the house or somewhere infested within your property, it is important to contact a local Virginia back control company for that removal service. They can inspect your property and determine the best strategies for extraction and prevention. The first step to cleaning up after about infestation is bat exclusion, which is implement by modifying the property in a strategic way to prevent bats from accessing high interest areas.
Once the home or building is animal proved, decontamination and sanitation phase can commence. This may include pest mitigation, which is sometimes necessary to get rid of lingering lice, gnats, ticks, fleas, rodents, or bat mites. You can find trusted bat cleanup and restoration services for affordable price, as they are often covered under homeowners' insurance.
Are you now sure that you have bats in the attic, or a bat in the house? Contact Virginia Bat Pros at 804-729-9097 for prompt and professional bat removal and control services at the right price. We serve all of Virginia, including Roanoke, Midlothian, Fredericksburg, Glen Allen, and more.
Related Posts:
Do You Have Bats in the Attic?/
Can I Get Rid of Bats Myself?
How to Get a Flying Bat Out of the House