There is just no reason why you should have to suffer through a nuisance bat problem this season. Trust in the esteemed and accomplished team at Virginia Bat Pros to offer prompt, workable solutions you can feel good about and afford!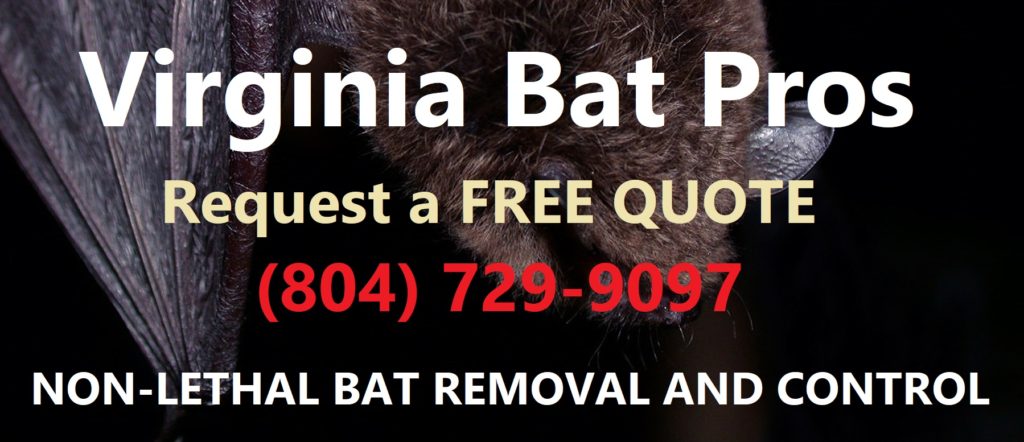 Dealing With Nuisance Bats?
When you hear noises in the attic, or spot some suspicious animal droppings around your window seals, it is time to take action. Not only are bats known to produce a massive amount of damage and destruction in a very short amount of time, they are also common carriers of several infectious diseases; everything from the Rabies Virus to mites and lice. To make matters worse, bats are not usually solitary, so if you have one bat around the house, you most likely have more. Now, the more bats you have, the more extensive the damages and risks will be. So, when destructive bats are taking over your property, it is time for some professional intervention.
✨ Fortunately, you are already in the right spot, because that's exactly what the licensed and insured professionals at Virginia Bat Pros do! ✨
We offer a wide range of residential and commercial services, including bat removal, bat control, bat cleanup and restoration, integrated pest management, environmental monitoring and medications, full property inspections, estimates, and much more. We also provide emergency bat removal service 24 hours a day, and can even work with your homeowners' insurance company to repair damages caused by bats!
Virginia Bat Control at Your Service
Virginia Bat Pros has more than 27 combined years of hands-on experience and retains the tools and resources necessary to extract and exclude nuisance bats, safely and humanely. This is what allows our teams to provide exceptional service at economy-based prices. We serve all of Virginia, including Richmond, Petersburg, Short Pump, Lynchburg, Charlottesville, Norfolk, Chesapeake, Newport News, Virginia Beach, and all of their surrounding areas.
Contact Us Today for a Free Quote
Contact us anytime by email, or call our main headquarters at 804-729-9097 to request written estimates and information about bat removal and control from one of our friendly office managers. With a strong dedication to outstanding service, you will feel confident that our licensed and insured bat control professionals can eliminate your nuisance wildlife problem within a time frame that is convenient for you, and at a price you can afford.